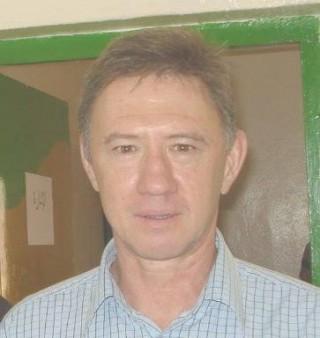 On 10 January, Al-Qa'ida in the Arabian Peninsula released Yolande Korkie, a South African it had held since May 2013, but only to facilitate demands for a ransom of $3 million for her husband, Pierre. Both are teachers working with a South African charity, Gift for Givers Foundation, which had been in touch with the kidnappers for some time to try to arrange their release.
Korkie explained that they had failed to persuade the kidnappers that their families were too poor to pay such a sum. AQAP suggested they ask Qatar or another government to intervene, perhaps hoping for a repeat of the part played by Oman in arranging freedom for two Finns and an Austrian last year (for what was said to be a very large ransom).
Gift of the Givers was given three weeks to come up with the money but said in early February that it had lost contact with the kidnappers shortly before the deadline expired, though it later received assurances that Pierre was alive and would not be executed. The couple had been in Yemen for four years and must have been aware of the risks they were running.
The UN Security Council has again called in governments and other organisations not to agree to ransom demands from kidnappers as the money is used to finance terrorism and encourages the further use of this form of extortion.
A German in his 60s studying Arabic was taken in central Sana'a on 31 January but apparently by tribesmen from Marib in dispute with the government. He should eventually be released unless the kidnappers sell him on to AQAP. A British oil worker was kidnapped on 3 February along with two Yemenis outside a supermarket at Hadda in Sana'a. Nothing is known of the motive, nor has there been any news.
An Iranian commercial attaché was killed in early January as he was leaving the residence of the Iranian ambassador in what appeared to be a bungled kidnap attempt. Another Iranian diplomat taken several months ago is still being held but the Tehran government says that he is in good health – contrary to reports that his body had been found in Marib. AQAP is also still holding the Saudi consul in Aden and there may be at least one other western hostage whose name (and even news of his kidnapping) has not been made public.
For more news and expert analysis about Yemen, please see
Yemen Focus
.
© 2014 Menas Associates